Our Promise to Our Customers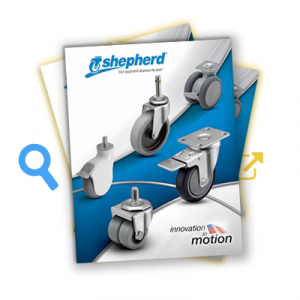 Shepherd Caster will provide mobility solutions that meet our customer's needs through a combination of design excellence, quality manufacturing, global sourcing, and environmental responsibility. We are committed to the continued success of our customers, our employees, and our communities. When you purchase a Shepherd Caster, it's a matter of pride for us and trust for you.
While you can browse all of our mobility solutions on this website, we understand that some customers may want a more traditional catalog.
CLICK HERE TO VIEW OUR ONLINE CATALOG
An interactive version of our catalog, along with the catalog divided into sections, series, and individual pages, is available here. 
Every Caster, One APPlication